Getting a Free Smartphone is Easier Than You Thought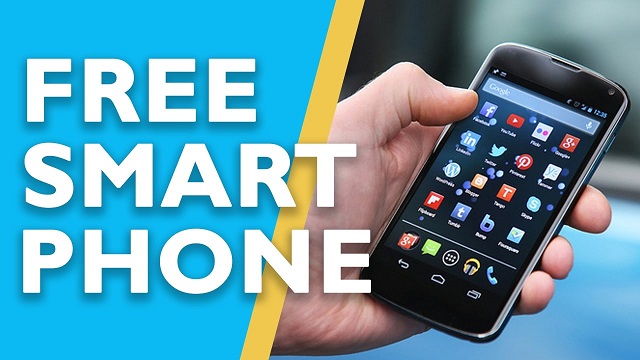 If you earn a low income or participate in a government assistance program, then getting a free smartphone is easy. There are many different wireless providers that offer smartphones to needy Americans, but this can vary from state to state.
Many residents question whether or not they are able to receive a free smartphone through the Lifeline Assistance program, but the answer isn't always black and white. Determining factors include the provider's availability of smartphones and the state in which you reside. Several companies only offer smartphones in the state of California, so it would best benefit you to read the provider's terms of service before proceeding in other states.
Find out Which Companies Offer Free Smartphones
Just because free phone providers offer data plans along with their cell phone packages, it doesn't mean that they offer smartphones. Some providers dismiss the data packages because it provides the user with the ability to send attachments with their text messages. If you require more information on whether or not the provider offers free smartphones, reach out to their customer service department to know for sure.
To know for sure if you are getting a smartphone, check if the phone has the capability to send and receive text message attachments. In addition, a free smartphone will be able to allow you to install and remove applications.
As a general rule, Lifeline Assistance does not require its providers to offer free smartphones to the public. This rule may be subject to change in the future, but most providers offer a standard refurbished cell phone to their customers.
Basic phones are offered to needy Americans, but in a lot of cases these phones are not smartphones. Combing through each providers terms of service will tell you specifically which ones offer smartphones and the type of phone you can expect to receive. You should be aware that some providers may fool you into thinking that they offer smartphones. Being aware of the features that smartphones possess will allow you to make the distinction between basic and free smartphones.
Free Smartphone Rules
Applying for a free cell phone is easy, but there are rules that apply. When you locate a cell phone provider under the government program, you have to meet the guidelines laid forth below.
The government program makes only one free smartphone available per household. That means that if you or someone in your home receives free cell phone assistance, no one else in the home can obtain a free phone under the Lifeline Assistance program.
To obtain a free phone, you must give the provider a regular mailing address in order to ship your phone. You are not able to apply for a free cell phone to be sent to a post office box and your claim will be rejected.
In the event that you are homeless, you should reach out to the provider to determine if other arrangements can be made for you to obtain a cell phone under the program.
Questions to Ask the Free Smartphone Provider
When you have found a company that offers smartphones to consumers, you may have some questions. If you already have a cell phone and want to use it with the program, ask the provider if the phone is compatible with what they are offering.
Many companies will approve your use of an Android device, but deny coverage if you wish to use an iPhone as part of the program.
Ask if the provider charges a fee for receiving a smartphone under the program. Many companies offer a refurbished smartphone, but will charge you a fee of $45 to get one. Putting in a call to their customer service department will allow you to receive answers to many of your questions.
Providers like Tag Mobile offer free smartphones to their customers, but they issue cell phones randomly. This means that the company cannot guarantee that you will receive a smartphone when you sign up for their service.
Assist Wireless offers consumers the ability to upgrade their phone to one that offers an increased amount of functionality. The phones provided by these companies are all compatible for use under the Lifeline Assistance program.
Another question you should ask the cell phone provider is whether or not their phones are operate under any nationwide phone networks. Some companies operate under Verizon, Sprint, and T-Mobile, and each network has various lists of smartphones that they provide consumers.
A lot of companies offer basic phones randomly to their customers, while others offer upgrades using a fee-based system. The fees charged to you can vary between $45 and $75 for upgrading to a smartphone.
Not all phones offered by these companies are the same, so you will want to do a bit of research before making your final decision. Qualifying for a free smartphone occurs once yearly, at which time you will have to provide proof of your income for participation.