4 Easy Steps to Get a Free Cell Phone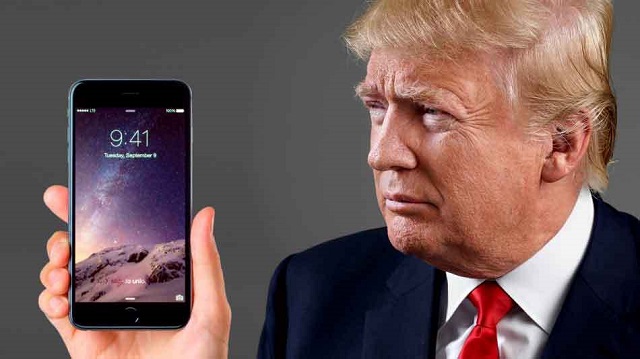 It is easy to obtain a free cell phone if you are in need and earn a lower than average yearly income. To qualify for a free Obama phone, you can follow the below steps to receive one in the mail.
If you earn an income that is under 135 percent of the Federal Poverty Level, then you may already qualify to receive a free cell phone under the Lifeline Assistance program. You can generally qualify for a free government phone if you are receiving assistance from a government based program. Those programs include SSI, SNAP, Medicaid, LIHEAP, Section 8, TANF, and Tribal assistance. You may qualify based on your level of income even if you are not currently participating in a government assistance program.
Step 1: Find Out if You Qualify
The first step in getting a free phone is to learn whether or not you qualify for the Lifeline Assistance program. Participation in this program is offered to you if you earn below 135 percent of the poverty level or take part in one of the listed government assistance programs. If your income meets the guidelines, then all you need to do is find a provider and fill out an application.
Step 2: Locate a Provider
Locate a provider in your state that offers the Lifeline Assistance program to residents. There are many companies that offer free assistance to residents, but the most popular of those are Budget Mobile, Access Wireless, Assurance Wireless, Life Wireless, Terracom Wireless, and Tag Mobile. These companies operate out of most states in the U.S. and provide free or low cost service to people earning low incomes.
Step 3: Apply for a Free Phone
Once you have located a free phone provider and have determined your eligibility, the next step is to visit the provider's website in order to apply. Selecting a provider should be based on their coverage area first, but different providers have various plans that offer additional help to people earning low incomes.
Check the provider's website to determine if there is a plan available that offers the standard 250 minutes, but additional minutes at a reduced cost. Other plans may be available that offer texting service at a reduced rate, so it is best to research the options available to you.
When you select a provider, fill out an application to receive a free phone in the mail.
Step 4: Wait for Your Free Government Phone to Arrive
After you fill out the application, watch your mailbox for your free cell phone to arrive. When it arrives, you will be able to utilize the 250 free minutes of airtime provided along with any other bonuses granted by the provider.
Getting a free cell phone through the Lifeline Assistance program has never been easier. If you follow the four easy steps, you could be on your way to receiving the phone assistance you need to keep in touch with doctors, family, and emergency contacts.
If you earn a lower than average household income, it is possible to apply for and receive a free government phone. Search for providers in your state that offer free phones to residents based on income requirements or government program participation.
The Lifeline Assistance program offers phones for free in 49 states along with the District of Columbia and Puerto Rico. Eligibility rules for participation may differ depending on the state in which you reside, but they are typically similar.
While signing up for free phone service online is the easiest option, if you are not technologically inclined, you may apply in person. To do so, locate a government office to apply for free service. There, you can speak with a representative about the plan options available to you under the different providers so that you are able to make an educated decision about what is right for you.
If you are struggling because of your low income, then you can apply for a free phone under the program. An Obama phone will give you the mobility that you can trust from a cell phone, but without the cost of paying for a phone along with hefty monthly service charges.
The Lifeline Assistance program was created as a nationwide effort to put cell phones in the hands of millions of needy Americans all over the country. If you feel that a cell phone or phone service in general is a luxury that you cannot afford, then you can apply for an Obama phone today.
The program is geared to help you contact potential employers, family members, and doctors. Specifically, it was designed to help you better your financial, familial, and medical well-being. As landlines disappear with recent technological advancements, cell phones are becoming more prominent. If you feel that a free phone would be beneficial to you because of your financial situation, it is best to apply for coverage today.