USCIS application, case status, processing times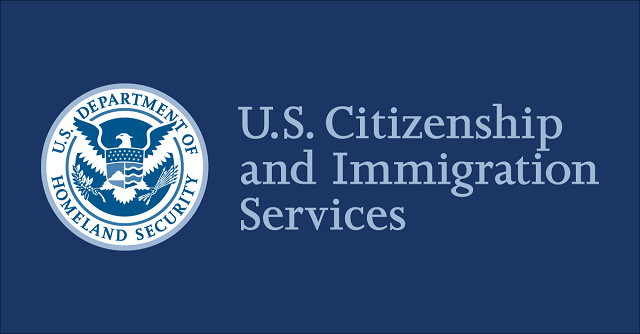 Understanding the U.S. Naturalization Application Process
These are confusing times for those hoping to make a new home in America. Ever-changing rules, long processing times, and complicated forms only add to the uncertainty. The United States Citizenship and Immigration Services (USCIS) is working at all levels to streamline the process and more realistically accommodate applicants while protecting citizens.
Here's a breakdown of the process for those who are seeking citizenship or applying for a green card.
What Changes Are Being Made to the Application Process?
One of the major issues was a discrepancy between the time-frame provided to applicants for their case to be resolved and the actual length of time it took to process applications, which has left millions of hopeful potential citizens, their families, and employers in limbo. Due to this and other issues, the USCIS launched a pilot program this year to change how the agency estimates the application processing times and sets deadlines to file:
N-400 applications for naturalization
I-90 applications to replace permanent resident cards
I-485 applications to register for permanent residence or adjust residence status
I-751 petitions to remove conditions on residence.
These changes aren't far-reaching enough, leaving out other immigration-related applications. It also hardly puts a dent in the number of cases that are backlogged due to the number of applications, shortages of people to process the applications, and a shortage of funds. The delays cause problems for employers as well since they have no reasonable idea when much-needed staff will be legally available to work due to an unresolved case status.
Do the Changes Affect People Who Are Already in the System?
No, not really, since it only addresses a very narrow segment of applicant types. The process also lacks transparency over how it's performed, and how processing times, filing deadlines, and appeals are handled for those that it doesn't address. This still leave uncertainty among immigrants and refugees regarding their legal status, inhibits their ability to work, and leaves employers as short-staffed as the people working in the USCIS offices.
What Should Be Expected When Applying for Residency or Citizenship?
While it's important to be thorough when vetting people who want to make to make a home here, the process is needlessly complicated and protracted. The N-400 Application for Naturalization alone has 18 pages of instructions. That's just two fewer pages than the actual form.
In an attempt to make the process a little more convenient, the forms can be filled out and submitted via the www.uscis.gov website; they can also be mailed in, but this will further delay a decision. The only applicants who aren't able to file electronically are those who qualify due to military service, those applying from outside of the U.S., and applicants who are requesting a fee waiver or reduction.
It's important to ensure that the forms are filled in completely and all documentation accompanies the application. That will help avoid delaying an already long process. All other applicants can create an account and use their online login to:
Pay the filing fees
Check on their case status
Edit their application and contact information
Respond to department requests
Review processing completion estimates
Get notifications and updates about their case
Even if using the online portal to manage and track a case, applicants still receive official notifications in the mail. These should be kept in case they're needed for proof of status in the future or to file an appeal. There are six regional offices that handle cases within their jurisdiction, two offices for each region, and two offices to handle correspondence for military members, military spouses, and other close relatives. Mail-in applicants should still create an online account at the www.uscis.gov website to track their estimated processing times, cases status, and receive notifications.
What Needs to Be Sent With the Application?
The process is similar no matter which designation is applied for, but the types of forms and supporting evidence may differ slightly. If applying online, all of this information can be transferred electronically. All applications, documentation, and fees have to be done separately for each applicant. That means if a family of four is applying for naturalization, the total fee amount is multiplied by four. The fees should be paid separately for each family member in case there's a holdup on any one application to avoid having all of the family members' applications stalled. Fees are non-refundable even if the application is denied.
Along with the fee, applicants will need to send supporting documents. Mail-in applicants should send copies, not original documents unless specifically asked for originals. The fee for a naturalization application, which is to obtain citizenship, is $640. There may be an additional biometric fee of $85; applicants over the age of 75 aren't required to pay this, and military members who are filing under INA sections 328 or 329 are exempt from paying any fees at all. Online filers can pay via credit card. Mail-in applications can be sent with a personal check, cashier's check, money order, or by credit card using the Authorization for Credit Card Transactions Form G-1450.
Biometrics are biological data that is captured and kept on file. It is required of all applicants filing an N-400 application unless exempt. There will be an appointment scheduled at the Application Support Center (ASC) for this part of the process, which also requires a photo and signature. The photo will become part of the final Certificate of Naturalization, so it should be an appropriate picture for an official document.
Documents in foreign languages must be accompanied by a complete, certified translation into English, along with a statement by an approved translator stating that they are qualified, and that the translation is accurate. If any other supporting evidence is necessary, applicants will be notified by mail and via online notification. As for documentation, mail copies or upload scanned photos of:
Permanent resident card (green card)
Marriage certificate, if married
Request for Certification of Military or Naval Service Form N-426 and a copy of official military orders, if applying for citizenship based on military service; include DD Form 214 and NGB Form 22 if the applicant is honorably discharged already.
Two passport-approved photos
Proof of a U.S. citizen spouses employment overseas if applying under 319(b) status
How Long is the Wait From Application to Decision?
One of the most stressful things for everyone concerned it the wait for answers, and that is one thing that the USCIS is attempting to address with the new pilot program. The success of these efforts will decide if the program is expanded or revised. There is a complicated formula used to try to determine processing times for naturalization and visa applications that sometimes seems not to make sense on the surface. The fact that a time range is used is a slight improvement over past estimates, which used a single figure, say six months rather than a range of six to 12 months, to state how long it would take an application to move through the system.
The pilot program uses the duration of previous filings as a basis to estimate the processing time for new applications. For non-pilot program applications, there is a mysterious formula that adds 30 percent to the current time of applications being processed to try make a realistic guess about the maximum wait time. The problem is, no one can say what number or length of time the 30 percent is added to. As it stands right now, actual wait times are ranging from 10 months to nearly three years.
Are There Other Difficulties That Affect Green Card Applications?
There are some rules in place regarding the order in which applications are processed. For example, when an applicant is trying to obtain a work visa, there is a separate process for the prospective employer and the worker. The employer files an I-140 Immigration Petition for Alien Worker form and the prospective employee files an I-485 form to obtain the work visa.
The problem is, these claims can't be processed concurrently. The I-140 petition has to be approved before the employee's application is processed. There's also an interview required in between which draws the process out further, and that makes estimating the time frame even more difficult. In some cases, the turnaround time on approvals is 31.5 months. That's an unrealistically long time to wait to hear about a job or to leave a vacancy open, and it creates undue hardship.
Do Applicants Need a Lawyer to Represent Them?
Applicants should always have representation to protect their rights, help them navigate the process, or to file an appeal, but it's not required. Those who can't afford to retain a private immigration attorney can request one at no charge. Any legal counsel must submit a Notice of Entry or Appearance as Attorney or Representative Form G-28.
To learn more, check on the progress of an application, or apply for legal status, please visit the www.uscis.gov website. Getting the necessary information is as easy as creating an account or going through the online login process to access a case.