Obama Phones: What You Need to Know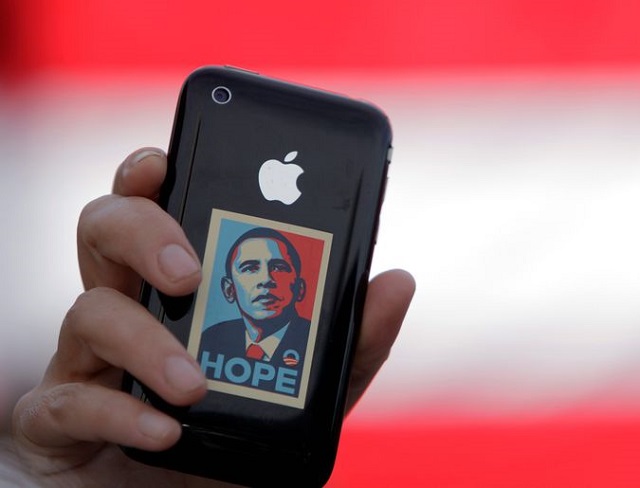 If you are low income or are participating in a government sponsored program, then you may qualify to receive a free Obama phone. The Lifeline Assistance program has existed since 1985, but became popular under President Barack Obama's administration. Thus, the phones have become known as "Obama phones."
The following information offers you information on the history, eligibility requirements, and application process regarding free Obama phones.
History
In 1985, the FCC created the Lifeline Assistance program to offer low income Americans the ability to retain their landline service at a more affordable rate. The program was designed to allow lower income Americans the ability to connect with employers, medical professionals, and family members in the event that phone service had become a luxury that was unaffordable.
Since the popularity of the modernized version of the Lifeline Assistance program exploded during the Obama administration, the phones became known as "Obama phones." An Obama phone is simply a basic wireless device that allows you to make and receive calls or text messages.
The Universal Service Fund
Under the Telecommunications Act of 1996, the Universal Service Fund was created and implemented as a means of providing free phones to low income consumers in the United States. Under this piece of legislation, consumers all over the country have been able to access quality phone service. If you have had a phone bill at one point, then you have paid into this fund. Typically, charges to each consumer have been between a few cents and a couple of dollars every month. With every consumer who has phone service paying into the fund, it has created a large pool from which the Lifeline Assistance program draws its funds for the Obama phone program.
Eligibility Requirements
Gaining approval to receive a free Obama phone is done in two ways, by income or participation in a government funded program. If you wish to qualify based on your level of yearly income, you must apply and show proof that your income does not exceed 135 percent of the Federal Poverty Level.
When going this route, you will be asked to provide proof of your income using your pay stubs, tax returns, Social Security statement of benefits, Retirement statement of benefits, or any other legal document that dictates your level of income. In addition, you will have to provide information on how many people reside within your household.
Participation is granted to you if you are already taking advantage of certain government sponsored programs. Among those programs are Medicaid, Section 8, the Low Income Home Energy Assistance Program (LIHEAP), Supplemental Security Income (SSI), Supplemental Nutrition Assistance Program (SNAP), National School Lunch Program, and Temporary Assistance for Needy Families (TANF). Participation in any of the programs listed will generally mean that you qualify to receive a free Obama phone.
Re-certification for Obama Phones
Eligibility is reviewed on a yearly basis and you can re-qualify for service each year by answering questions online or by phone. Phone service will be provided to you through the Lifeline Assistance program as long as you meet the requirements.
When the requirements are no longer met, your phone service through the Obama phone program will be discontinued. No matter how many years you qualify for the service, you will be entitled to receive free airtime minutes along with a free phone under the program.
Prior to the date of which you are required to re-certify your service through the program, you will receive a call, text message, or letter from the service provider. When contacted to re-certify your participation in the Obama phone program, you will be required to respond within 60 days in order to continue service.
Contractual Questions
If you want an Obama phone and you qualify because of your income or participation in a government sponsored program, then you may be asking whether or not there is a contract involved. The short answer to that question is no, there are no contracts involved in receiving or using an Obama phone.
If you are eligible for an Obama phone, you will never see a contract or bill for your service through the Lifeline Assistance program. In the event that you wish to receive an upgraded cell phone, you may be charged an additional fee of between $45 and $75 by the service provider, but contracts and services fees otherwise will not apply.
Fees for Additional Airtime Minutes
As a result of your participation in the Obama phone program, you will likely receive a basic cell phone with a predetermined amount of airtime minutes. This is typically between 350 to 500 free minutes for your use each month. If you wish to purchase additional airtime minutes for use with your free Obama phone, you may pay the provider an additional cost. Costs associated with additional airtime minutes are designated by the provider, so it is best to reach out to them directly to know your options.