Best IOS Apps For Free Calls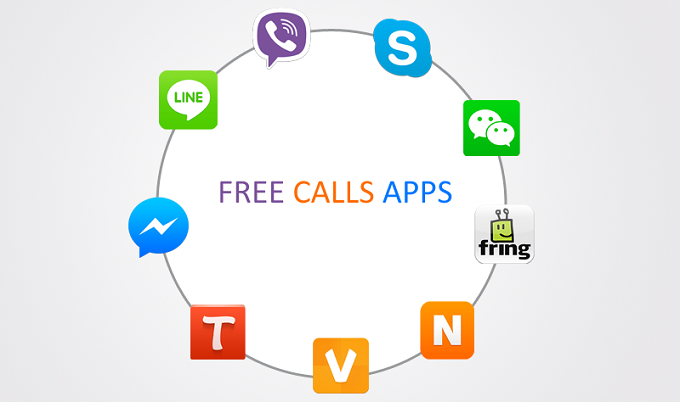 Here are the Best IOS Apps for Free Calls
IOS Phone Apps Free Calling
The world has changed, and a handful of people have wised up; they're no longer paying for a cellphone bill. Social, private and family chats are now free if you want them to be. Look at our list now if you pay too much, for chatting via apps only requires an internet signal. You know how to download an app. You know how to then access it. Making a final choice is about evaluating the choices. Consider your lifestyle, who you are and what your family and friends are using. Relying on these free-phone-call apps will lower your monthly bill and lead you to forget about your cell services.
Skype
Skype, though often considered "the" business tool, is completely free. It's a great option when you need a conference call to vet your clients out or if they're vetting you out. A large part of the professional world has an account here. Being accessible through iOS makes the app even more engaging. You get an entire bundle for free: group chat, video or voice calls; instant messaging and group conferencing are mixed in.
As a professional, you can host conferences with 250-active accounts at one time. Unlike some options, this app is compatible with both your iPhone and iPad.
WhatsApp
WhatsApp is recommended for your social life. It gives you, through a simple-to-use interface, all of the promises of multimedia and online chat. From text to photos, from videos to links—and from GIFs to emoji, you'll find it all compacted into one place. Though completely iOS friendly, WhatsApp can't be downloaded for your iPad. You do have a desktop version, and this will require a lengthy verification process, but most users prefer to keep it simple and mobile.
Apple Facetime
We consider Facetime as one of the best-kept secrets within the world of free calling. The trouble this app had in entering the market doesn't reflect the quality it provides. Conveniently, it's compatible with all iOS devices from Apple laptops, to iPads and iPhones. Its video capacity is quite impressive with an HD resolution rated at 720p. As its name implies, video chat is the leading service you get, but you can still text, send links, images and start audio-phone calls with it. Expect to do these for free and with Facetime already built into the iOS tablet or phone you have.
Facebook Messenger
If you've ever been invited to chat with Facebook friends through Messenger, then don't turn them down. You might have thought of this invite as a prank since you were already on Facebook. Its attempt to capture an entire "messenger" market has led FB to often confuse its users. The reality is that Messenger has to be downloaded even though it looks and feels like Facebook. It's a separate app that you have to log into. Get it now if you want its perks.
Messenger currently boasts of having roughly 1.2-billion-active users. This is its appeal. If you're a business, you can find a way to connect with every active account it has. …
Google Hangouts
You could create an effective work environment if you just kept everyone and thing connected. This is what Google Hangouts does. It keeps your passwords and usernames linked to a larger umbrella of services, which now include free-phone calls. The catch, of course, is that others have to be using the app with you. You can download it for your iOS software regardless of it being created by a Google and Windows partnership.
This is an ideal choice when you're working on professional projects. Think of the value you gain by using Google Docs. and other web-based software. These options, from spreadsheets to powerpoint displays, keep remote workers united. Work has been the most effective way of using Google Hangouts. It allows chats, text, calls, videos, images, and links.
TextNow
The main aim of TextNow is to provide you with free-cellphone services. Well, you'll need to find an internet connection or to pay for one. The call charges that are then incurred go to no one. With other apps, you'll need to use your own, existing phone number from the start. TextNow will create a number for you—for free. What began as a digital-voice line has grown into a line of compact cellphones, which won't matter if you're using an iOS phone.
Still, if you simply buy a TextNow SIM card, which obtains its network through T-Mobile or Sprint, you can then change in and out of services for your IOS phone apps free calling.