Assurance Wireless Free Government Phone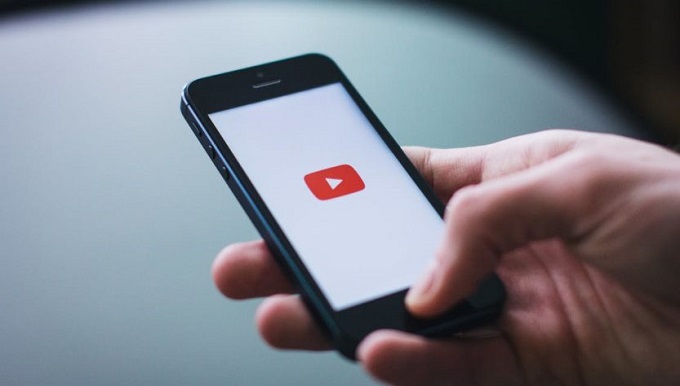 Do You Qualify For An Assurance Wireless Free Government Phone?
Everyone needs reliable communication access. That includes low-income senior citizens, the homeless, disabled individuals, people stricken with an illness, and anyone who is out-of-work for any reason. These folks need to communicate with family, friends, employers, doctors, therapists, shelters, schools, government agencies, and their entire support system.
The Federal government created the Lifeline Assistance Program to meet those needs. Through that program, an Assurance Wireless government phone with voice communication, text messaging, and access to data on the internet are available to qualifying individuals at no cost.
The program provides a free basic smartphone and a free monthly service plan for all qualifying customers. A customer may purchase an upgraded smartphone instead of the phone provided by the program. The phone must comply with Assurance Wireless provider specifications. These phone choices are available at Assurance Wireless.
The customer can increase their minutes, speed, or text services by paying for the additional cost of an optional low-cost plan provided by Assurance Wireless.
You can deposit money in your Assurance Wireless account to pay for additional services such as international calling and text services. You can also buy games, apps, ringtones, and graphics not included in the basic plan.
Assurance Wireless is Available in the Following 42 States:
1. Alabama (AL)
2. Arizona (AZ)
3. Arkansas (AR)
4. California (CA)
5. Colorado (CO)
6. Connecticut (CT)
7. Delaware (DE)
8. District of Columbia (DC)
9. Florida (FL)
10. Georgia (GA)
11. Idaho (ID)
12. Illinois (IL)
13. Indiana (IN)
14. Iowa (IA)
15. Kansas (KS)
16. Kentucky (KY)
17. Louisiana (LA)
18. Maine (ME)
19. Maryland (MD)
20. Massachusetts (MA)
21. Michigan (MI)
22. Minnesota (MN)
23. Mississippi (MS)
24. Missouri (MO)
25. Nevada (NV)
26. New Hampshire (NH)
27. New Jersey (NJ)
28. New Mexico (NM)
29. New York (NY)
30. North Carolina (NC)
31. Ohio (OH)
32. Oregon (OR)
33. Pennsylvania (PA)
34. Rhode Island (RI)
35. South Carolina (SC)
36. Tennessee (TN)
37. Texas (TX)
38. Utah (UT)
39. Virginia (VA)
40. Washington (WA)
41. West Virginia (WV)
42. Wisconsin (WI)
Free Phone Qualifying Requirements:
An applicant must provide proof of income and/or proof of enrollment in specific federal and/or state public assistance programs. The specifics vary from state to state.
Most states require an income that is below 135% of Federal Poverty Guidelines and/or proof of receiving benefits from Medicaid, EBT Food Benefits or Supplemental Nutrition Assistance Program (SNAP), Supplemental Security Income (SSI), Veterans and Survivors Pension Benefit Program, or Section 8 Federal Public Housing Assistance.
Residents of California, Michigan, Texas, Florida, Kansas, Massachusetts, Nevada or Wisconsin may qualify under a broader range of income and state public assistance programs.
The Lifeline Assistance Program allows only one free government phone per household. A shared household such as a group home, a homeless shelter, or nursing home is exceptions. A resident of such a shared address must complete and submit a Lifeline Household Worksheet before Assurance Wireless will approve their application for an assurance wireless government phone.
It is Easy to Apply for an Assurance Wireless Government Phone:
Apply online.
Call Customer Care and speak with a representative.
Download an application. Mail or fax the assurance wireless government phone application.
Provide proof of your address and your identity.
Provide proof of your income and/or public assistance benefits.
Go to the Assurance Wireless website to find out what documents are required for your state.
All information is available at Assurance Wireless.
A Local Area Representative.
These are the Basic Assurance Wireless Free Services in the Most States:
Basic No Frills Smartphone (AndroidTM)
2gb of Internet Data Monthly
Unlimited Texts Monthly
350 Minimum Voice Minutes Monthly (Unused minutes will not roll over to the next month.)
Voicemail, Call Waiting, Caller ID
Mobile Hotspot Available
911 Access Unlimited 211 Access
Unlimited 211 Access that Does Not Use Your Minute Allowance
Customer Care Service
Nationwide Network Coverage with Sprint®
You Can Request to Retain Your Current Home Phone Number or Cell Phone Number
Directory Assistance Calls for Visually Impaired and Others with Certain Qualifying Disabilities
Service varies in different states. You will need to input your zip code at their website to learn specific information about your state.
Requirements to Continue Your Assurance Wireless Service:
A customer must use their phone at least once every 30 days. Service will be terminated within 15 days of receiving a termination notice if you do not use your phone during that 15 days.
It is very important to keep your phone charged so you do not miss any notifications.
Everyone needs to be re-certified every year to make certain you still qualify. The dates for certification and requirements vary according to state. You will need to submit updated documents at that time.