Best Android Apps For Free Calls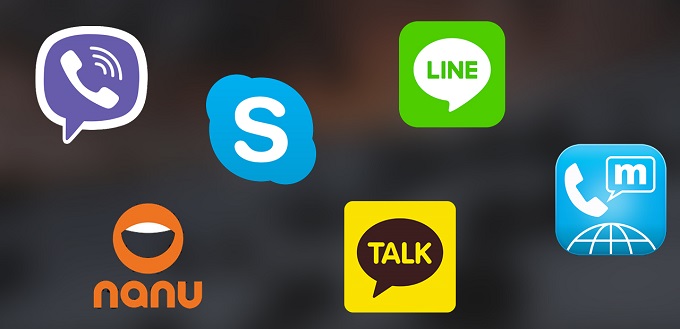 You have probably heard of the phrase, 'the world is a global village'. This has been made possible by the advancement of communication globally. Gone are the days when people had to use landlines to talk to their loved ones who lived far from them. With the internet and various apps nowadays, communication has become so much easier, allowing people to talk from just about anywhere in the world.
There are a number of Android phone apps free calling. With these apps, you even get to make international calls at no extra charge. Of course, you will need to have a data connection but that's just a small price to pay. So, let's have a look at some of the best Android phone apps for free calling.
Popular Android Apps for Free Calls
First off, we will start by looking at some of the most popular apps. Although there are some newer apps that may prove to be suitable, these popular apps can certainly not go out of style.
This is perhaps the most popular chat platform that has ever existed. The app includes free audio and video calls. It is quite easy to use and requires that the receiver also is on the platform for your call to go through. One thing that makes WhatsApp stand out is that it allows for group calling. A recent update saw the app introduce business accounts. This now makes it easier for you to engage with your clients on the platform.
Skype is undoubtedly one of the most popular Android phone apps for free calling. Although the number of users has greatly reduced with the introduction of many more similar platforms. Skype has maintained its place as a trendsetter in the industry. For Skype video calls, all you need to have is an account. This lets you call anyone else with an account regardless of whether they are on Android, iOS, Mac or even PC.
Another great app for free voice calls is the Google Voice app. With this app, you get to make free calls as well as send text messages to other users over an internet connection. An advantage of Google Voice over other apps is that it lets the users listen to voicemails and even read the transcriptions for the messages left.
If you are not planning on making so many phone calls, then GrooVe IP can be a suitable app for you. With this app, you get a free US number that allows you to receive calls and texts from all around the world. You can also use the VoIP technology to make calls to both US and Canadian phone numbers.
Newer Apps for Free Calling
Although the older apps for free calls are still in use, there are significantly newer apps that are flooding the market. These new android phone apps free calling come with new features that may make them a little more suitable than others. Here are some of them.
Rebtel- International Calling
This app is increasingly becoming a favorite for many Android phone users. It allows for both international and domestic calls and even supports cross-platform calls of androids and iPhones. The app works by finding the best internet connection and using that connection to make high-quality calls. With Rebtel international calling app, you get to access free calls to more than 50 different countries.
One advantage of Tango over other calling apps is that it allows you to personalize your video messages thanks to the Tango Surprises feature. Tango lets you make free video calls, audio calls and send video messages to anyone on your contacts list. The best thing about it is that you can even send a video message to contacts who do not use Tango.
Line is an app-to-app platform that allows you to make free calls to your loved ones. It comes with great user features that make it easy for you to use the app. Besides free calls to other Line users, you get to share text messages as well as photo messages to other online users.
The Future Lies in Internet Calling
With more and more of these android phone apps for free calling becoming more popular, it is easy to see that internet calls are the future of communication. With a good internet connection, you are able to make calls to any part of the world. It is safe to conclude that within the next few years, Wi-Fi and internet calls will become an important aspect of the cell-phone industry. So, go ahead and look for an android app that is most suitable for you and stays connected to friends and family from all around the world at no extra charge. Thanks to the internet.